The Moreton Bay Region
North Harbour is located in a great spot in the beautiful Moreton Bay Region, approximately 30 minutes from the beaches of the Sunshine Coast and the mountains of the Sunshine Coast Hinterland and a 45-minute drive to the Brisbane CBD*. Moreton Bay has it all; the choice of places to visit and things to do is endless…from fishing to bushwalking, eating out, events and festivals, sailing, shopping, markets and more! Moreton Bay also has a wealth of amazing museums and art galleries to enjoy which are now reopening as lockdown restrictions are being lifted.
We've gathered our top five museums and galleries in Moreton Bay, but there is so much more to discover. To find out all about the Moreton Bay Region see the experts at www.visitmoretonbayregion.com.au.
1 – North Harbour Heritage Park: Even if we do say so ourselves, our new $3M Heritage Park really is one of the top places to visit in the Moreton Bay Region and we really are fortunate to have such a spacious area of natural beauty to enjoy. Not only is it located in stunning riverside parkland, it also offers 6km of mountain bike track, heritage walking trails, artefacts from the Early European settlement and Compass Centre, BBQs, picnic shelters and amenities. If you don't feel like packing your own picnic, you can grab a coffee and a takeaway at North Harbour Café on your way to Heritage Park and spend the day enjoying nature and the beautiful Moreton Bay weather.
Cost: Free
Opening times: 6am to sunset every day
Address: Access is through Moreton Bay Boulevard at North Harbour in Burpengary East, directions and more information are here
2 – The Abbey Museum of Art & Archaeology: Another Moreton Bay favourite is our heritage partner, The Abbey Museum of Art and Archaeology. The Abbey Museum is a gem of world history through the centuries from prehistoric hunters and the first farmers to the bronze smiths and the rise of the Roman Empire. There are many amazing artefacts on display including suits of armour, a death mask from ancient Egypt, a Tang sculpture of a lute player from China and much more!
Cost: Entry is $12 for adults and $7 for children but there is also family and concession entry available, more info can be found here
Opening times: Monday – Saturday 10am-4pm
Address: 1-63 The Abbey Place (off Old Toorbul Rd), Caboolture QLD 4510
3 – Caboolture Historical Village: The Caboolture Historical Village is home to over 110,000 Historical Australian Exhibits through 70 buildings surrounded by four acres of beautiful gardens. It is the largest tourist attraction in the Moreton Bay region and gives visitors opportunity to experience a village of yesteryear.  The street with the old post office, barber, butcher and general store will spark memories for many visitors, and there is also more including an exhibition from the Queensland Prison's Museum, the old Caboolture Hospital, several cottages that were moved from various sites around Caboolture, the old Caboolture Railway Station, and a popular exhibit with models of ships from the First Fleet to arrive in Sydney in 1788. Definitely worth a visit for anyone interested in history and a great way to spend a day. You are welcome to bring your own picnic or you can buy tea, coffee, morning and afternoon tea or lunch at either the Redhall Cafe or the Boiling Billy Tea Room on site sells cream teas.
Cost: Adults: $15.00, Concessions $11.00, Children (5 to 12 years): $7.50
Children under 5 years: Free entry
Opening times: From June 29th, 7 days a week, 9am-4pm
Where: 280 Beerburrum Rd, Caboolture
4 – The Artisan's Guild of Caboolture and District Inc: This wonderful little hidden treasure trove of Moreton Bay arts and crafts is a great place to find gifts and spend some time enjoying the beautiful works on display. Admission is free and new members, groups and visitors are warmly welcomed. The gallery also offers an exciting range of Classes, Events and Exhibitions.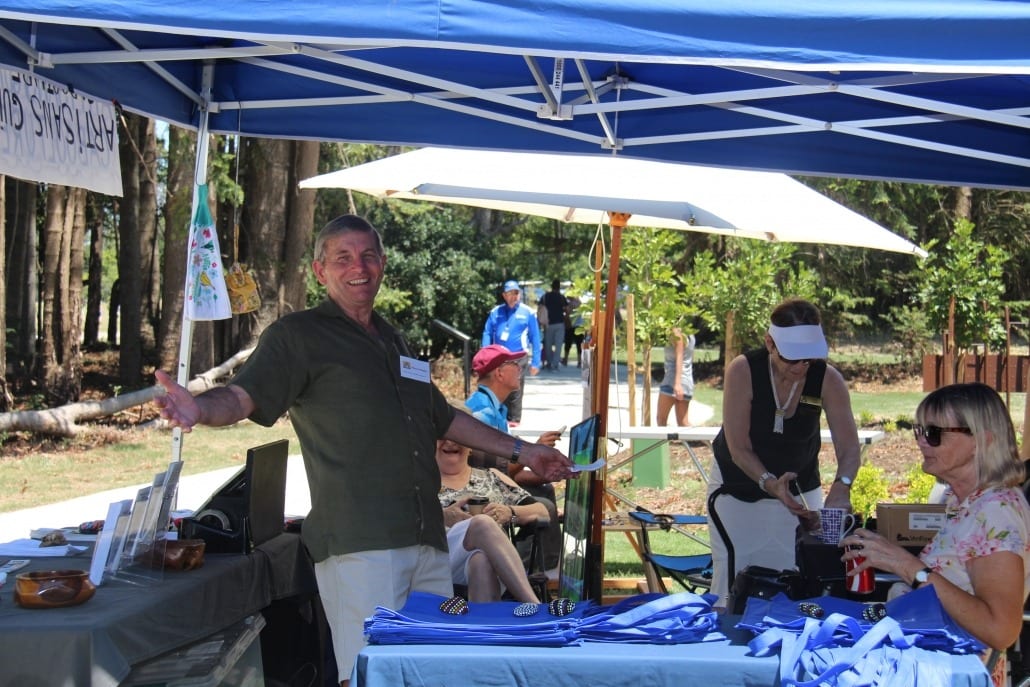 Cost: Free entry, arts and crafts available to purchase
Opening times: Opening from July 13th, we recommend checking the Facebook page here to double check opening times
Where: Cnr. Old Bay Rd Maitland St, Burpengary, Queensland
5 – TAVAS Aviation Museum: This wonderful museum run by The Australian Vintage Aviation Society brings together history and artefacts of early Australian aviators and offers a unique opportunity to get up close to some of history's most important and iconic early aircraft. TAVAS also displays several historic aero engines, fascinating historical information and details of every Australian fighter ace of World War One.
Cost: Adult $15, Concession $12, Child (5 to 16) $7, under 5s Free
Opening times: Opening from July 10th, we recommend checking the website here to double check opening times
Where: Hangar 106, Eagle Lane, Caboolture Airfield
North Harbour Living
To find out more about living at North Harbour in the Moreton Bay Region close to all the above great places to visit, and our available land for sale, our office is open 10am-5pm every day and we are located on the corner of Fraser Drive and Buckley Road, Burpengary East.
We have plenty of information available on our website and other channels:
YouTube Channel: We have over 100 videos online here and add more every week 
Blogs: We have posted 200 informative blogs on our website
Facebook: All our latest updates are posted on Facebook
You can also contact us by phone, 07 5433 1111, or email info@northharbour.com.au.
The latest land releases and house and land packages are available on our website www.northharbour.com.au, and walk through videos of all 31 display homes at North Harbour are online here.
*Time to CBD depends on time of day, 45 minutes is the average time.
https://www.northharbour.com.au/wp-content/uploads/2020/06/River-scaled.jpg
1366
2048
Client Services
https://www.northharbour.com.au/wp-content/uploads/2017/06/North-Harbour-Logo-Reverse.png
Client Services
2020-06-27 04:34:11
2020-06-27 04:37:14
Five Fabulous Cheap & Cheerful Ways to Enjoy a Great Day Out in Moreton Bay!