Build Your Dream Home at North Harbour with House & Land Packages Starting at $380,575
August 22, 2019
Affordable Dream Homes

Building your dream home is more affordable than you think at North Harbour with our house and land packages starting at $369,500 for a 3-bed Terrace Home from Metricon TownLiving, and this 3-bed detached home design from Coral Homes starting at $380,575. Four bedroom homes are also very affordable starting from $399,513 with this great design from Coral Homes. To see more house and land packages click here.
Building Your Dream Home
Another reason our residents choose to build new rather than purchase established homes in our very popular area of Burpengary East, is that by building your dream home you can get exactly what you need from the start. No need to spend on renovations, get bogged down haggling with vendors, or bidding against other buyers on price – just choose your dream home and land package and get ready to move in. There are plenty of designs to choose from, as you'll see from our Display Village which has plenty of exciting styles and layouts on offer including the much sought-after Hamptons Style. And if you prefer, you can also custom build and work with a builder to design your own home.
Residents Rachel and Fergus looked in several areas on the northside and at a range of land options as well as established homes before purchasing at North Harbour. "We chose to build new as everywhere we looked that was established meant compromising on something, which we didn't want to do."
Ram and his family wanted to upsize and said: "We chose to buy land, so we could custom build. The land size at North Harbour and the location are perfect for our needs."
First home buyers Kelly and Justin said: "We are both very particular with our tastes, we had certain items on our wish-list that could not be met by established homes within in our price range."
Fellow first home buyers Tiarna and Zac have three children and found they could build their dream family home at North Harbour. "Building your own home is every person's dream and at North Harbour we could do that."
If you're unsure about whether a new build is for you, make sure you visit as many homes as possible to get an idea of what you need. Building your dream home in a masterplanned development like North Harbour is a great way to use the First Home Buyers Grant to its full potential. North Harbour ticks all the boxes for a great investment in your future – the longevity of the project, location, experience of the developers and first-class amenities.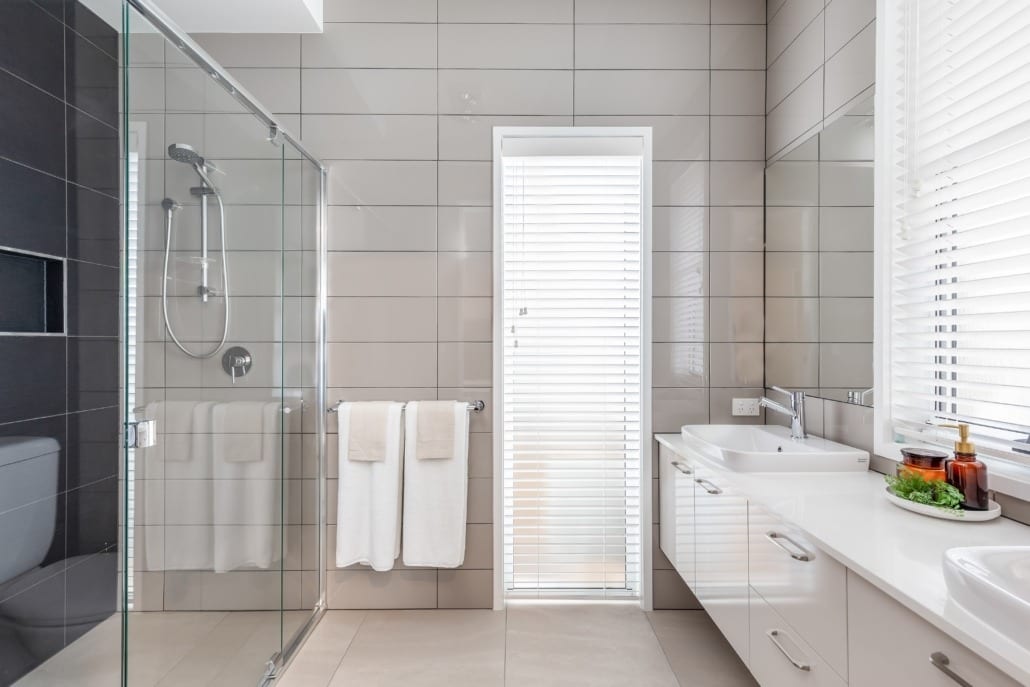 The northside of Brisbane is growing and is a great place to live. With a wide variety of new global stores such as IKEA and Costco, plenty of work options, education, transport options and excellent lifestyle amenities – the northside has become a very sought-after location. North Harbour gives First Home Buyers an amazing opportunity to move into a brand-new home in an excellent location for a great price rather than considering an older home which may need additional work after purchase.
If you're a first home buyer head to our webpage which is full of helpful information and ideas, complete with mortgage calculator and house and land packages geared towards first home owners, here.
Find North Harbour
North Harbour is the winner of the UDIA Award for Best Residential Subdivision in Queensland and is EnviroDevelopment Accredited. Our Sales and Information Centre & Display Village are open seven days a week, 10am-5pm. We have a café and playground on site and are located on the corner of Buckley Road and Fraser Drive in Burpengary East. Our Display Village is an excellent place to find your dream home as it showcases brand new designs from 16 of Australia's best builders including:
Bold Living

Burbank Homes

Coral Homes

GJ Gardner Homes

Hallmark Homes

Homes by CMA

Integrale Homes

McLachlan Homes

Metricon Homes

OJ Pippin Homes

Oracle Platinum Homes

Orbit Homes

Pantha Homes

Stroud Homes

Stylemaster

Sunvista Homes
We also have new 3-bed Terraced Homes by Metricon TownLiving in our latest release, Stage 36, which are perfect for an easy low maintenance lifestyle.
For more tips on making your dream home come true please contact us and to keep up to date with the latest news and info, including our regular events, please sign up for our email updates and find us on Facebook and Instagram (@northharbourliving).