Building Your First Home at North Harbour in 2020
November 29, 2019
Things to Consider on Getting Your First Home

Buying your first home is an exciting part of life and is a goal that many people save for years to achieve. Like so much in life, there is plenty of advice out there, good and bad, and it is highly recommended that prior to buying your first home you do as much research as you can before you decide to buy, to make sure your first home is a great home.
Money and the First Home Buyer's Grant
Money is the main item the majority of first home buyers must consider when getting their first home, and something that can really help you with this is the First Home Buyer's Grant. The FHB Grant is a $15,000 one-off financial grant available if you are building your first home in Australia and meet all the eligibility criteria.
Eligible recipients must be:
– at least 18 years old and an Australian Citizen or permanent resident
– purchasing a brand-new property under $750,000
–– receiving the grant for the first time
(For a full list of the terms and conditions please visit the website here.)
The Grant is a great way to help build on your savings. Also make sure you check out what special offers builders have available, some offer packages with upgrades which can help you stretch your budget that little bit further. And, of course, always make sure to check what you can afford with an experienced mortgage broker before you get started on building your first home.
Location, Location, Location
When you're doing your research for building your first home, make sure you check out both display homes and existing older homes in some of the locations you think you'd like to live in. Have a good look at the benefits of each location, including local amenities such as transport, shopping, recreation and think about what size home you want, what kind of layout you need, and make a wish list which might include things like a butler's pantry, a great outdoor area, or a block which will allow you space for a shed or a pool.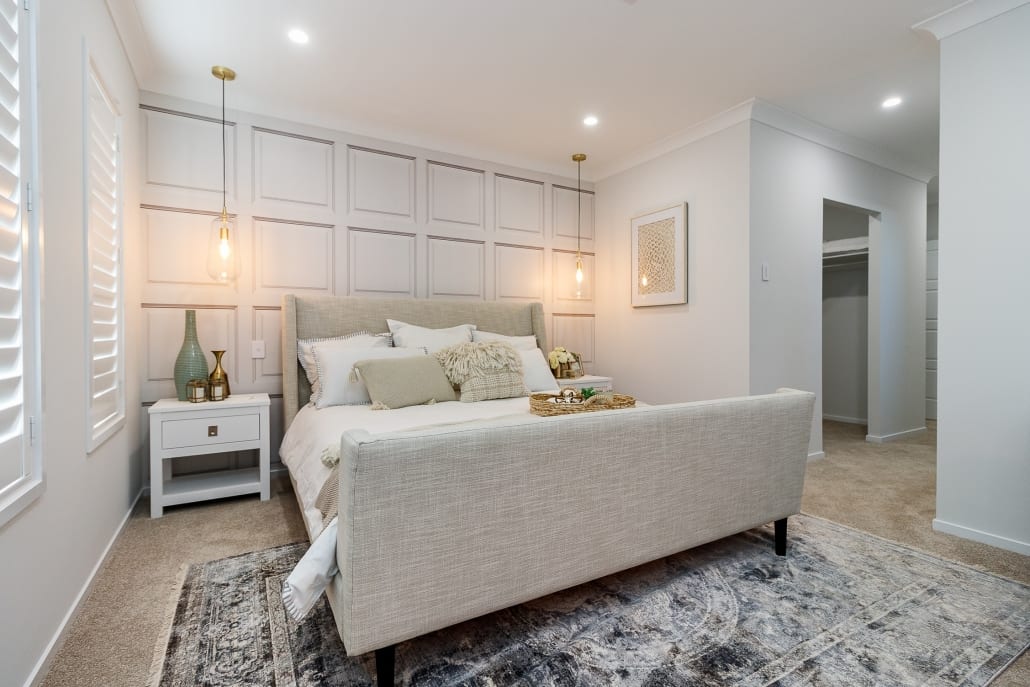 Building your first home in an affordable masterplanned development like North Harbour is a great way to use the FHB Grant to its full potential. The award-winning North Harbour community offers the opportunity for a great investment in your future – excellent location and local amenities, 1,000 acres of proposed open space and parklands and heaps to do including Bite Markets at North Harbour and free events such as sunrise yoga and parkrun, mountain bike trail and much more.
Tips on getting your first home
Our experienced Sales Team has helped people along the journey of building your first home. When you're looking to buy, we suggest a few visits to our Display Village and Sales Centre armed with a list of your "must-haves", "would-likes" and "definitely-nots" firmly in your mind. Make sure you visit as many homes as possible to get an idea of what you need – North Harbour's 31 home Display Village has plenty of styles showcased in one easy location and our expert builders can help you find a style that works for you.
Find North Harbour
North Harbour's Sales and Information Centre & Display Village is open seven days a week, 10am-5pm (we are closed for the Christmas / New Year period from the 23rd of December, reopening on the 4th of January). Located on the corner of Buckley Road and Fraser Drive in Burpengary East, our 31 home Display Village is a great one-stop-shop for house hunters, showcasing brand new designs from 16 of Australia's best builders. To find out more about our Display Village click here.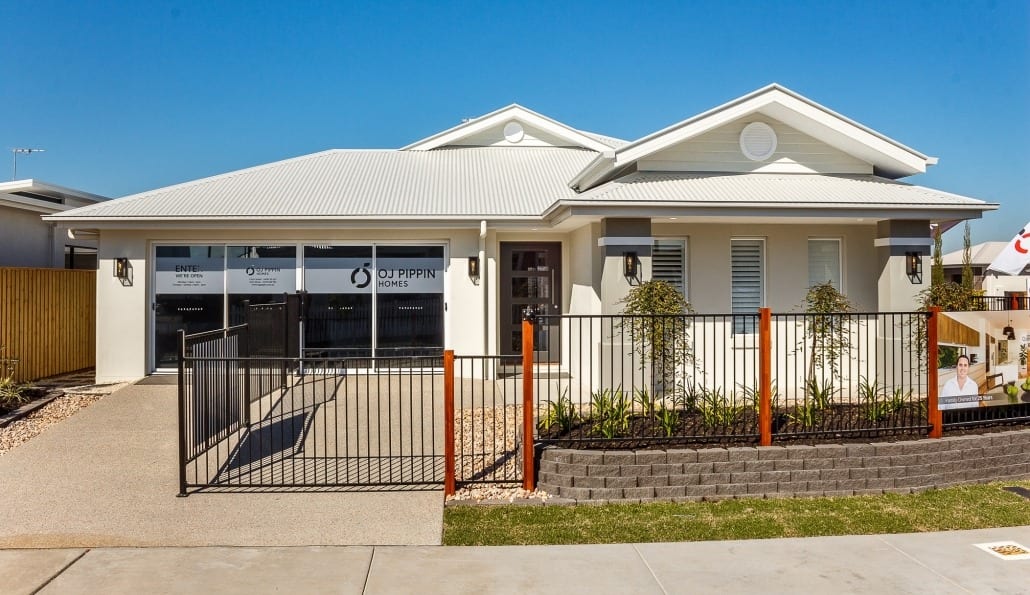 To learn more about the opportunities for building your first home that North Harbour offers please contact us and to keep up to date with the latest news and info, including our regular events, please sign up for our email updates and find us on Facebook and Instagram (@northharbourliving).
R&R at North Harbour
There are plenty of things to do at North Harbour both for residents and visitors:
North Harbour Café is also open every day including Friday Burger Nights and offers a great breakfast menu on weekends.