New Childcare Centre Opening at North Harbour in Early 2020!
May 30, 2019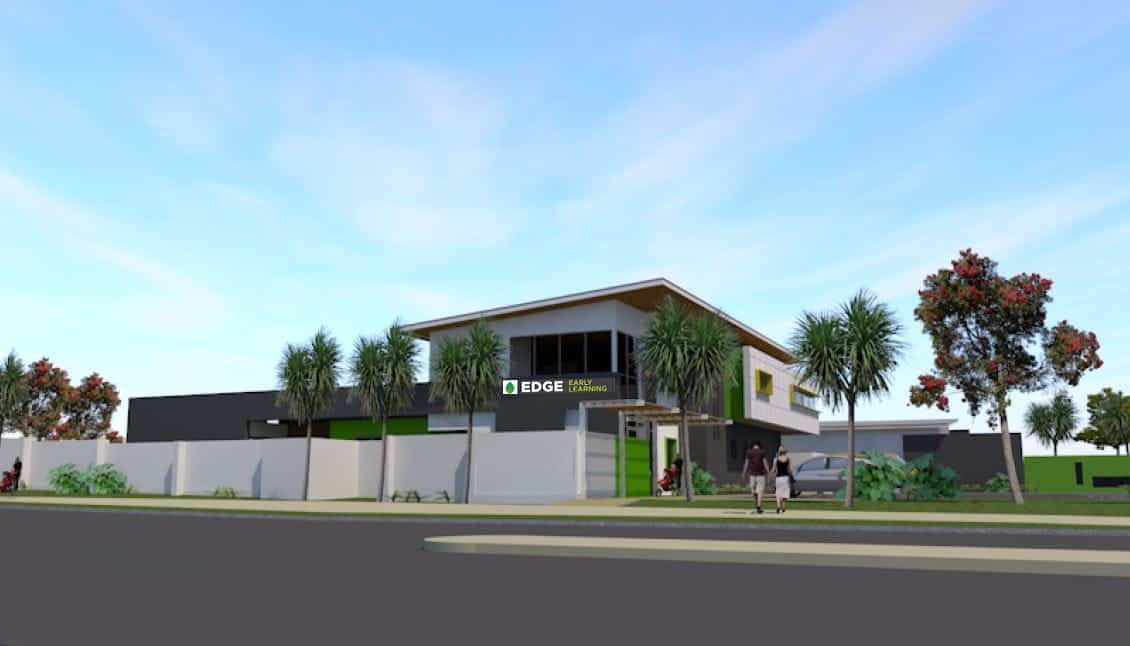 North Harbour is pleased to announce Edge Early Learning Childcare Centre is opening at North Harbour in early 2020.
The new centre will be known as "Edge Early Learning North Harbour" and located on the corner of Buckley Road and Fraser Drive at the entrance to North Harbour. The new centre will provide childcare for up to 120 children from six weeks to school age. Edge Early Learning is a quality childcare provider and has centres in various locations in Southeast Queensland including West End, Strathpine and Milton. Construction of the centre is proposed to occur in the second half of 2019, with a proposed opening in early 2020.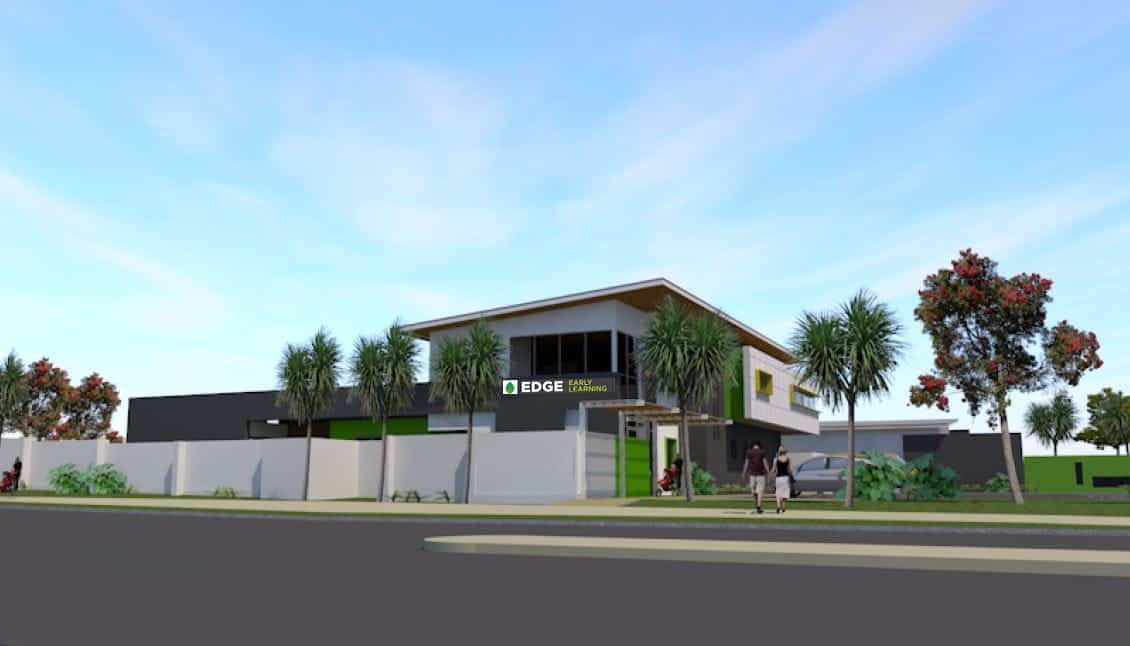 Edge CEO Annie Bryce said: "At Edge Early Learning we strive to be Australia's best in early childhood education and our philosophy is to provide a supportive and gentle environment in which to learn, give children a strong sense of belonging and community and promote health and well-being.
"We're looking forward to beginning our partnership with North Harbour and becoming a part of this great new community."
North Harbour Project Director Peter Lightbody said; "We're delighted to be able to announce our partnership with Edge Early Learning Childcare to bring new, much needed childcare facilities for young families in the growing North Harbour community.
"Edge Early Learning is a quality; well respected childcare provider and the new centre will be an excellent addition to our family friendly facilities."
To find out more about Edge Early Learning, including enrolments and information on the new Childcare Centre opening see https://www.edgeearlylearning.com.au/
Amenities at North Harbour
North Harbour has introduced a new destination into the Moreton Bay Region and offers a unique residential development in the rapidly expanding northern corridor between Brisbane and the Sunshine Coast. An award-winning development, North Harbour recently won the UDIA Queensland Award for Best Residential Subdivision and is EnviroDevelopment Accredited.
As well as the new Edge Early Learning Childcare Centre opening, North Harbour offers numerous benefits for residents including our planned 1,000 acres of open space and parklands (three parks are open with another two scheduled to open in 2019 including our $3M Heritage Park), high speed fibre optic broadband and natural gas to every home.
The future 1,000 acres of open space and parklands include walking and bike tracks, Raff Creek eco-corridor, lots of trees (almost 60,000 have already been planted) and plenty of play equipment for young and older kids as well as exercise equipment to keep the whole family active. North Harbour also offers regular, free events which are open to everyone in the community including Saturday parkrun and Sunrise Sunday Yoga.
Well located for easy access to the Bruce Highway, Morayfield train station is just 10 minutes away and nearby North Lakes, Burpengary and Morayfield shopping centres, as well as Costco, Bunnings and IKEA are within easy reach.
Features:
Variety of housing choices ranging from affordable Premium Villas to larger Traditional lots

33 Home Display Village with the latest designs from 17 of Australia's Best Builders

Fibre optic broadband capable of speeds matching the fastest broadband in Australia

Reticulated gas to each home
What's on at North Harbour
BITE Markets at North Harbour is a brand-new destination within the growing North Harbour community which has transformed weekends on the Northside! It's the perfect place to eat, drink, spend time with friends and family, a place everyone is welcome, full of colour, adventures, wonderful food, entertainment and all sorts of flavours celebrating produce from the Moreton Bay region! Located at exit 150 off the Bruce Highway on Nolan Drive, open from 4pm-10pm every Friday and Saturday night. Click here to see Bite TV!
North Harbour parkrun: 7am, every Saturday. Free 5km cross country run/ walk around the future Heritage Park, everyone is welcome!
Sunrise Yoga in the Park: 8am every Sunday, free yoga class to suit all levels in Reflections Park.
North Harbour Café is also open every weekend including Friday Burger Nights.
Find North Harbour
North Harbour's Sales and Information Centre & Display Village with café and two playgrounds is open seven days a week, 10am-5pm. Located on the corner of Buckley Road and Fraser Drive, Burpengary East, the Display Village showcases 33 brand new Display Homes from 17 of Australia's best new home builders.
To keep up to date with the latest news and info, including our regular events, sign up for our email updates and find us on Facebook and Instagram (@northharbourliving).