House and Land Packages from Coral Homes and Why Your Next Boot Camp Should Be at North Harbour!
April 27, 2018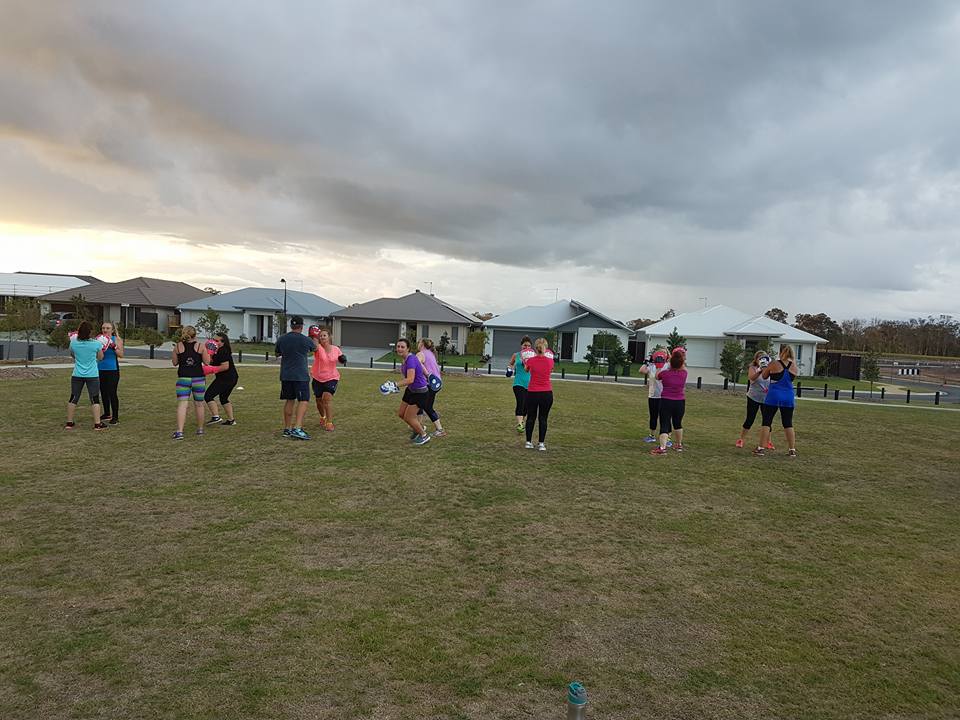 Coral Homes
Coral Homes opened the first North Harbour Display Village show home in March 2016 and has been one of our most successful builder partners, helping many of our residents to build their dream home. One of the largest, most respected home builders in Australia, Coral Homes has a vast building area and display home network spanning from Bundaberg to Sydney and west to Toowoomba.
If you're keen on a Coral Homes design, now is a great time to buy. Not only is the First Home Buyer's Grant still at $20,000 (click here for more details) but Coral also has three special promotions on;
Designer Luxury Upgrade Options: Savings on carpeting, Caesarstone, tiling and more

2018 New Home Sale: Up to $20,000 off two-storey homes, up to $12,000 off single-storey homes

Elegance, Style Refined: savings available on ducted aircon, carpet and tiling, with outdoor living pack also available on two-storey homes
For more information on current promotions and to find out more about Coral at North Harbour, head here.
We are proud to have three Coral Display Homes showcased at North Harbour, the Kingscliff 23, the Noosa 25 and the Daydream 30.
Coral Homes has several house and land packages available at North Harbour such as this excellent package on Lot 8143, Mornington Parade.
4 bed, 2 bath, 2 car spaces: Lot Size: 316sqm: Package Price: $425,678
Enjoy a great Lock-up & Go Lifestyle at North Harbour with this house and land bundle which is sure to please. The fitted kitchen is at the heart of the home with open plan living/dining and a generous alfresco area, perfect for entertaining family and friends. With 4 bedrooms (or 3 beds plus a study) this home is perfect for first home buyers as well as down-sizers.
Low maintenance

Excellent design at an excellent price

Includes ceiling fans & roller blinds

Spacious kitchen with pantry

Across the road from Reflections Park & Eco-corridor
To learn more and view the floor plan click here.
Bootcamp
North Harbour resident and Bootcamp guru Cam Smith began Boot Camp training sessions in our Village Park at the beginning of 2017 which have been extremely popular with a great take up from our fitness loving North Harbour residents.
Cam says: "When I saw the North Harbour Village Park it was like a dream come true. Every trainer wants to have the perfect location with lights, plenty of grass and shelter. I found what I've always wanted, and it was right where I wanted to live so I consider myself very lucky!"
He's obviously pretty good at what he does, our North Harbour locals can't say enough great things about him as the below testimonials show.
Jenny Chesson said: "Love Cam's Bootcamp. It's convenient (so close I can walk there) and it's outside in the fresh air. Cam is a great motivator and makes us work to our full potential."
Jo-Anna Savrda said: "Everything is good about Cam's Bootcamp. Nicest guy you will ever meet. Great workouts in a lovely location, always something different and it's fun!"
Lynn Houston said: "It's in the local park, he keeps you motivated, he allows you to work to your ability yet still pushes you to try and get you to give a bit more.  If you are at a gym you give up when you are tired, but Cam makes you keep going which is what we all need.  You only pay when you go rather than a weekly rate and not going.  There are different activities, Boxing, Circuits, Games/quizzes.  He is also helping some of us prepare for the Jetty2Jetty in July."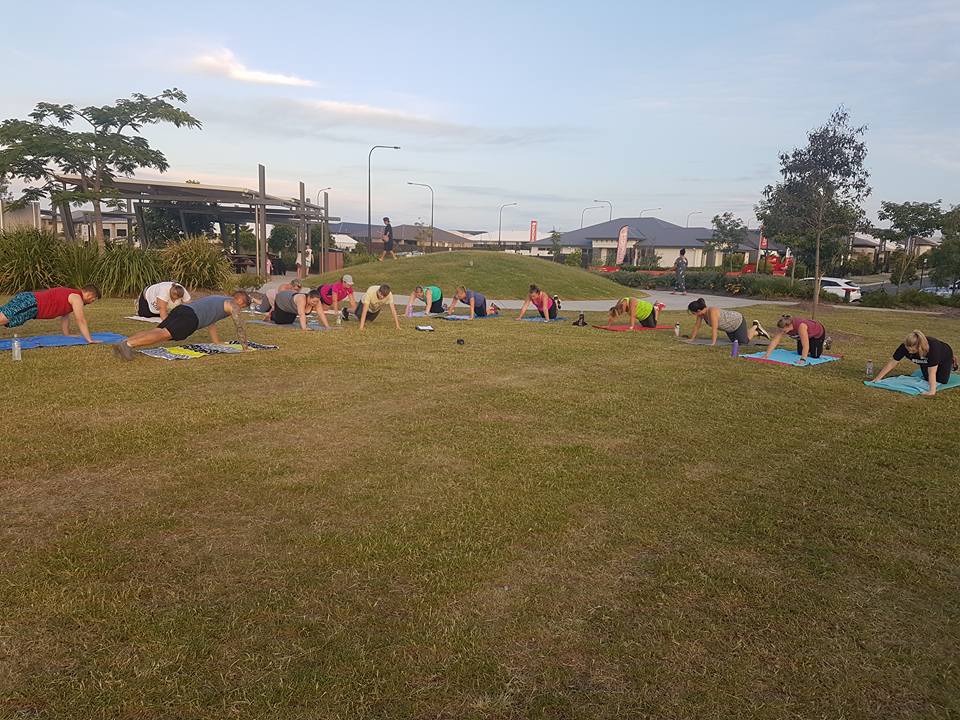 Gill Kennedy said: "I train with Cam and have found him so welcoming and the whole group completely unintimidating which is great when you are trying something out for the first time. He pushes you when you need to be pushed to get a good work out but he's fair and fun at the same time. I would thoroughly recommend his boot camp to anyone living locally to North Harbour (I live off Uhlmann Road) or Burpengary in general. The group activities are always varied which stops it getting boring."
If you'd like to try Cam's Village Park Bootcamps, they are currently on at the following times:
Monday and Friday 9am

Tuesday and Thursday nights at 6:30pm

Saturday 8am
Your first session is free and prices start at about $8 per session. For more info you can contact Cam on 0403 932 060 or visit www.cam-fit.com.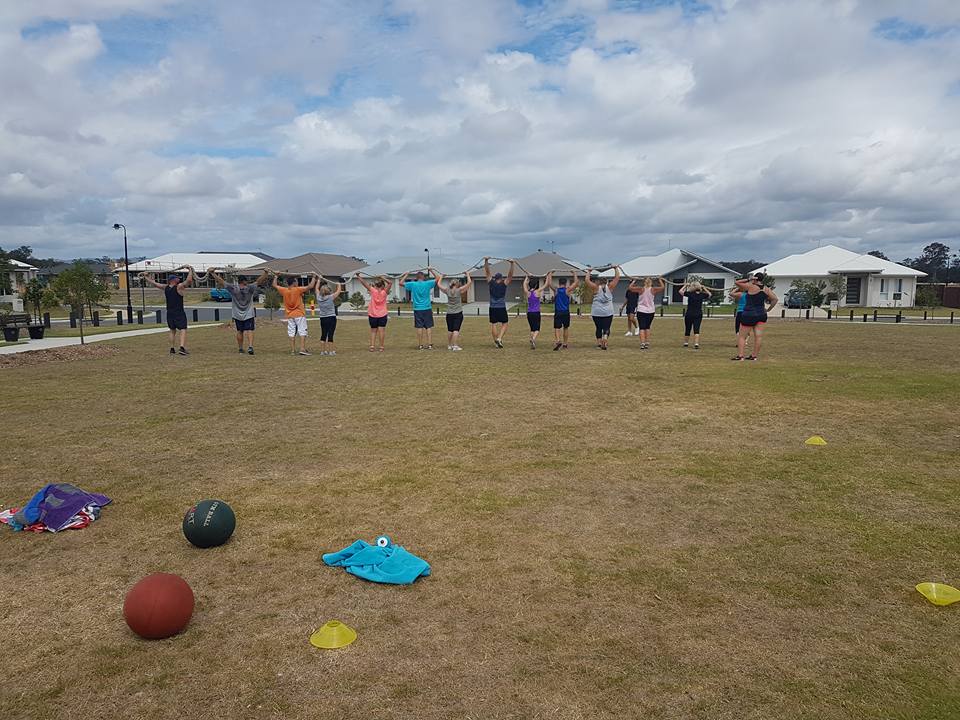 That's it from us for this week – don't forget to check out our regular weekend events, North Harbour parkrun and Sunrise Yoga in the Park, they're free and fun for the whole family.
North Harbour Sales & Information Centre & 35 Home Display Village is open seven days a week, 10am-5pm. For more information on Coral Homes and our available house and land for sale please contact us. To keep up to date with the latest news and info, sign up for our email and SMS updates and find us on Facebook. https://www.facebook.com/northharbour/