Stage 21 Released at North Harbour, Registered Land for Sale – Ready to Build on Now & Sunvista Homes is our Builder in Focus
March 2, 2018
Stage 21, The Elliot Release
We're pleased to announce that Stage 21, The Elliot Release is now available for sale. Stage 21 is located opposite Reflections Park and the Raff Creek eco-corridor, a beautiful, forested area of natural beauty which will be protected in perpetuity.
Reflections Park opened in October 2017 and includes a double picnic shelter, tricycle / scooter path, bikeway path, access to the Raff Creek eco-corridor, BBQ facilities and play equipment suitable for young children including a two-seat swing, spinner, slide, climbing wall and mega tower. Fitness stations and water fountains will be completed in mid-2018. Reflections Park is also the home of Sunrise Yoga in the Park, a free event held every Sunday at 7am.
Stage 21 is also close to our third park, Riparian Park, which will include play equipment aimed at older kids such as a flying fox and basketball half court and shelters, BBQs and fitness equipment. Riparian Park will begin construction shortly and is scheduled for completion in late 2018.
Prices in Stage 21 start from $224,250 and land size ranges from 364m2-722m2.
If you would like to purchase land in our unique residential development contact or visit us at our Sales & Information Centre on the corner of Buckley Road and Moreton Bay Boulevard, Burpengary East. The Sales Centre and our Display Village with 35 Display Homes from 14 local and national builders including this week's Builder in Focus, Sunvista, are open every day, 10am-5pm.
Registered Land – Ready to Build on Now
We have limited blocks of land in previous stages available which are already registered and ready to build on now.
Stage 14: Lot 429. Size 448m2
Price $253,250
This East/West orientated block has a generous 14 m frontage, is completely level, fully serviced and ready to build on now!
Stage 14, Lot 441: 448m2
Price $253,250
Spacious 14m frontage, located a short walk from the Raff Creek eco-corridor and close to the future Riparian Park (to be completed in late 2018).
Stage 15, Lot 1448: 533m2
Price $261,500
Last one remaining in Stage 15. A generous corner block with a choice of 2 alternative driveway positions. Located opposite the Raff Creek eco-corridor with lovely open views.
Stage 16, Lot 502: 610m2
Price $281,500
A large block with a very wide frontage, just waiting for your custom build! Situated across the road to the Raff Creek eco-corridor and close to Reflections Park and Sunday morning Yoga.
Stage 1, Lot 9: 576m2
Price $280,000
Large 18m frontage located in the prestigious Stage 1 Display Village and accessed from a quiet laneway. Secure this elevated block now, settle later in 2018. You won't see this price again!
Sunvista Homes
Sunvista Homes has been building quality Brisbane homes for more than 25 years. Whether you are a first-time home buyer, investor or planning on building your dream home, the team can build house and land packages or you can choose one of Sunvista's existing designs for your block of land.
As the Sunvista team says:
"We pride ourselves on building quality homes on time and to schedule! All of our homes are built to a fixed price contract, ensuring there are no hidden costs."
Sunvista has one design at on display at North Harbour: The Santorini
And Finally…
Saturday, March 10th The Brisbane Lions take on Collingwood in the 6th round of the WAFL NAB Cup in Burpengary! Kick-off is at 3:35pm and entry is FREE! Find out more about the WAFL NAB Cup here.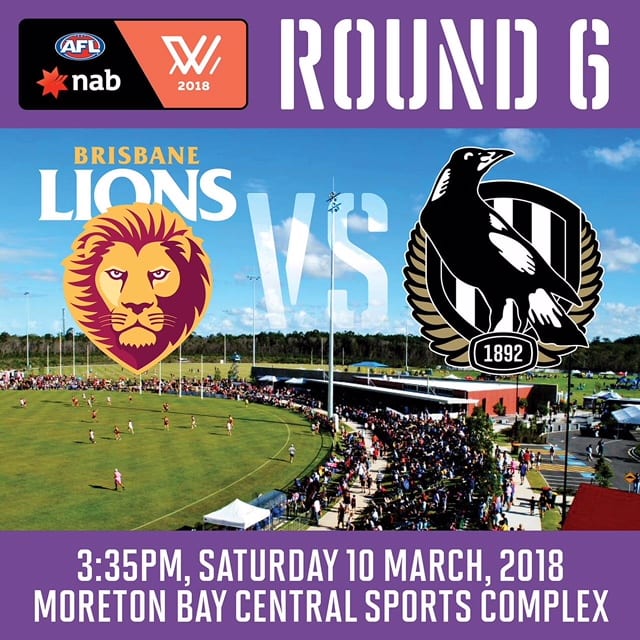 If you're moving into your new home at North Harbour visit the Sales & Information Centre to get your welcome gift of a free pizza from Divine Pizza & Pasta (Shop 6, 115-117, The Hub, Burpengary East)
And if you're already a resident: Don't forget to fill in a referral form for any friend or family member you would like to invite to buy a home at North Harbour. Every resident who refers a friend or family member who ends up buying at North Harbour will receive a $500 gift card AND their friend or family member will also receive one as a thank you from us. Terms and conditions including the referral form can be found here. You can drop forms back to us in the Sales & Information Centre or email completed forms to sales@northharbour.com.au.
North Harbour is a new masterplanned community development on the northside of Brisbane in the popular suburb of Burpengary East. Our Sales & Information Centre and Display Village (with 35 display homes including Sunvista) is open seven days a week, 10am-5pm. For more information regarding available land for sale or to make an appointment to view our house and land packages contact us.